It's not just about weddings, but other special events and safety should be the top priority of the company you hire.
July 23, 2017 (Chicago, IL) –  The date is fast approaching. Your wedding date may have once seemed to like a distant dream, but now it's right around the corner. In fact, it could be at the end of this week or within the next couple of weeks. One thing many people overlook for weddings, at least until the last minute, our transportation options. Very few people, when planning for a wedding, but even consider a Chicago charter bus company for it, but it can be a great idea.
Most people tend to think about a charter bus rental in Chicago for special events.

This could be for sightseeing, sporting events, concerts, and even school field trips. Sure, that's one of the primary reasons people think about a charter bus service, but it's not the only one that worth noting.
The bride and groom can enjoy a quality Chicago party bus service.
While a party bus would be a great idea for a bachelor or bachelorette party, it can also be a wonderful way for the bride and groom to celebrate their nuptials with their closest friends, including their bridesmaids and best men.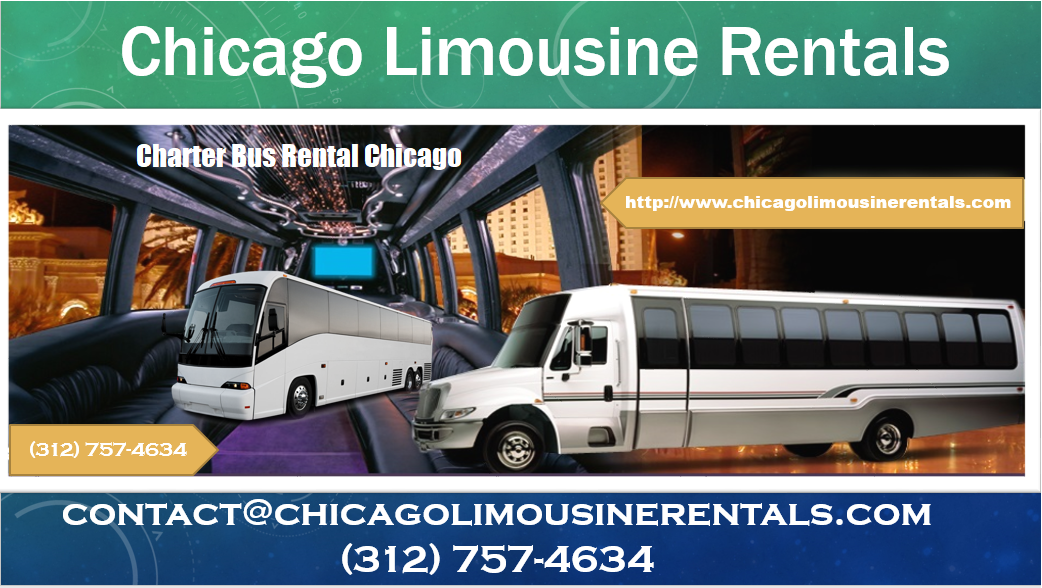 As people have a tendency to think about the traditional stretch limousine for the bride and groom, but a party bus can allow a number of people to travel together. The open seating, a flatscreen TV and DVD player, open bar that can be stocked, a state-of-the-art sound system, and incredible lighting, a party bus rental in Chicago can certainly be one of the most exciting ways to travel with friends celebrating this kind of special event.
For the best company, contact Chicago Limousine Service at 312.757.4634. People can also make reservations through their website by visiting www.Chicagolimousinerentals.com.
No matter when the wedding is about to take place, even if it's the next day, Chicago Limousine Service, because of the size their fleet and available safe, dependable drivers, can handle the reservation. Whether it's for a sedan, stretch limousine, or party bus, this company is the first one to call.