Cheap Limousine Services Near Me
Best & Reliable Limousine Services Near Chicago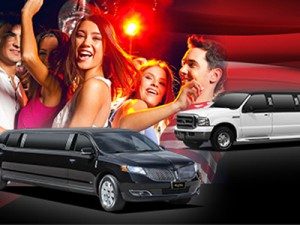 If you came to our website by typing "limousine service near me" into your search engine, chances are that you are here for the first time. We assure you that we will do everything that we can so that you would become a regular. We've done it many times before so it is not something that is difficult for us. We do not do that by playing tricks but by offering premium service. And first-class transportation to each and every customer!
We believe that everyone should experience the luxury and practicality of our limousines. So we offer them at a very affordable price. If your search for a "limousine near me" led you to our site, know that you have arrived at the most affordable car service company in your area. Considering what you get, an exclusive limo service is a much better deal than hiring a taxi. With us, you'll get premium service, reliability, safety, promptness, and so much more.
We also offer airport transportation, so if you were searching for an "airport limo rental near me" you are in the right place. Our services are available 24/7. So even if your flight arrives or departures during wee hours, you can count on us. In order to always be on time and make sure that you are never late for your flights, we use a real-time flight tracking system. It tells us the exact time that a certain flight will arrive or depart and if there is a delay that we should be aware of. Therefore, even if your flight arrives sooner than expected, your personal chauffeur will be there to wait for you in front of the airport.
Looking for the Limousine Companies Near Me?
If I had an important business meeting coming up, I would also think about the best limo service near me. Limousines are important as a social statement and this comes very handily when it comes to business setting. Our elegant and pristine maintained stretch limos will make a statement when your business partners see you in one of them. A deluxe limousine will say that you are a person who knows what they want and who is not afraid to take it, which is just the trait to have in business.
Finally, if you were wondering, "How can I rent a limo near me?" it's incredibly simple. We offer free quotes to our future customers. So you can learn exactly how much money your ride will cost and whether we have available vehicles on that date. So, take a minute of your time and get in touch with us.
If you are organizing a family reunion, there are many things you should consider. When you have people coming to Limousine Rentals Chicago can come in handy. By booking a charter bus, you can gather many people at one place, while having a great time going around the city. Experience beautiful sights and remind yourself of the amazing history of Baltimore with the best charter bus rental. And all of that in the company of your most loved ones.
A Massive Fleet Is at Your Disposal.
Being in business for more than 25 years, Limousine Services Near Me knows what it takes to become and remain the best. Depending on the size of your group, on your personal preferences, and the type of event. You can choose a vehicle that will suit your needs best. Their massive fleet consists of executive mini buses, motor coaches, minibuses, shuttle buses, and minivans, sedan cars, SUVs and Limousines. Whatever you select, you won't regret it, as all of these vehicles are modern, classy, and comfortable.
We Offer Last-Minute Bookings.
The world we live in is very hectic and busy; we can all agree on that. Unfortunately, planning in advance is sometimes difficult, especially when a lot of people are included. Luckily, Cheap Limousine Service Near Me is aware of this problem, and thus makes things much easier for you. With their 24/7 customer service. You can reach them at all times, and secure the best transportation, even without prior planning.
We Provide Complementary Water for Everyone on Board.
Although this maybe doesn't seem like a big deal, it will be once you get thirsty. Regardless of the season, people tend to get dehydrated when traveling or attending fun events. Not many charter bus companies offer complimentary bottled water, but Limo for Rent Near Me does. Upon request, everyone on board will get a free bottle of water to refresh themselves.
We Guarantee Safety.
No matter how great everything is, every event can be ruined if people don't feel safe. You don't have to worry about that when you are taking a ride in Limo Company Near Me With only the most experienced and reliable drivers behind the wheel. You can relax and enjoy precious time with your closest ones. Extensive training's and courses have made their drivers the best ones in the area.
Looking for Reliable Limo Company Near Me? Look no further!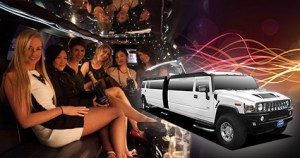 Chicago Limousine Rental Service is not hard to come by, however if you are looking both for amazing transportation that exceeds expectations and always goes above and beyond for clients you have just found it.
We think there's a difference between affordable and Cheap Limo Service. Our Chicago Limousines Services prices may be affordable, but our high-end fleet of buses, cars and limousines and our exceptionally trained professional drivers are anything but cheap. We think that reliable transportation in Chicago should be inexpensive, but not have to sacrifice quality—and that's what we provide.
How Do We Provide Reliable Transportation?
We get you to the airport on-time by utilizing creditable flight tracking apps for real-time projections of when your plane is to leave or arrive.
We deliver on our promises. Providing comfortable vehicles that are thoroughly cleaned and detailed after every use offers a transportation atmosphere you can be sure that guests will feel at ease in. Our Limousine Rentals Near Me, are very photogenic. Our late model deluxe style limousines offer an environment you and your group can relax in, take pictures with or in for weddings and special occasions. And be provided with modern amenities for your convenience.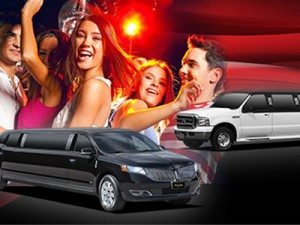 Besides comfort, we present service exactly when you need it. Next time you search for Limo Service Near Me give us a try. We offer swift pickups, drop offs, and transfers on short notice. So if your plans are up in the air, you can rely on us to respond quickly and be there ASAP.
How Do We Get There Faster?
We are one of the fastest arriving Chicago transportation companies partly because of our knowledgeable and professional staff and drivers. Our Limousine Rental Service staff will always reply quickly to you whether it be a simple question. Or a change of plans, or a pickup request. Our courteous chauffeurs are well acquainted with the area. We are familiar with the quickest routes, traffic patterns, weather, and local events. All of our vehicles also have an up-to-date GPS.
Next time you search Cheap Limo Service and Limousine Near Me, give our punctual, accommodating. And professional Chicago transportation services a try. We are available 24 hours a day for all occasions. We can provide transportation for the largest of groups even on short notice.
Get Instant price quotes for your pleasant Limousine Rentals Near Me. You can easily contact our team; just dial (312) 757-4634 or send an email to contact@chicagolimousinerentals.com and book online.