Midway Airport Car Service
Looking for Reliable Chicago Midway Airport Car Service?
We specialize in Midway Airport Transportation in all forms, providing the largest fleet in the Chicago area from town cars, mini buses, motor coaches, shuttles, vans, and more. We stick the schedule you need and always oblige to special requests and schedule changes. Need several buses? We can help. We have a very large staff of competent drivers ready to assist you, we can even transport groups in the thousands.
Car service to Midway airport can depend on is here. Each vehicle is spotless, and our drivers are polite, but allow our clients with privacy. Our Airport Car Service skilled chauffeurs know short cuts, and can get you around heavily trafficked areas and to your destination faster.
Midway Airport Transportation Services
We are flexible. If you have changes in your schedule, just let us know and we'll be happy to adjust. If you're new in town, our chauffeurs are very familiar with the area and would gladly point out areas of interest if you were to request so.
When you ride with us you can expect competitive rates for our high quality services that won't put a dent in your wallet, amazingly clean vehicles, and smooth driving.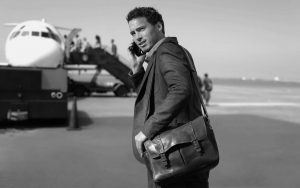 We are an experienced Midway Airport Car Service company that has been providing exceptional service to our Chicago clients for many years. We offer timely service around-the-clock and every single day of the year. You can rely on us for short notice pickups and transfers. Reserve ahead of time via phone or our website and you'll receive no-wait transportation. Our Chicago Limos driver always arrive on-time, if not early.
Discover shuttling service your clients can rely on for punctual pickups.
Chauffeur Service Chicago, Offering convenient services, no matter what your airport transportation needs are. We offer shuttling service for businesses and individuals who are in need of quick and reliable transportation to and from their place of business, hotel, or event to the airport.
Our Midway Airport Shuttle service drivers are responsible and serve your scheduling needs, we also adapt to changes you may need for various pickup times and the like. We are always here to work with you and provide the best service possible. From special requests, to particular requirements you need for appropriate shuttle service—we can help.  
Get Free Instant Price Quotes for Car Service to Midway Airport and Midway Airport Car Service Near Me – (312) 757-4634