Chicago O'Hare Car Service
Experience Chicago O'Hare Car Service that quickly provides anytime short-notice transportation to your locations 24 hours a day.
Our Chicago O'Hare Car Service chauffeurs are one of a kind, so if you are not familiar with the Chicago area, our courteous drivers can be of a big help. Here's how:
Skilled and safe drivers. Our Chicago Limousine friendly chauffeurs have many years of experience, so when it comes to arriving at O'Hare safely, you can sit back and relax with peace of mind. Our Airport Limousine Service drivers complete routine driver safety courses and over the years have consistently demonstrated safe and smooth driving skills. We listen to our clients and keep tabs on feedback, so we always know what type of experience our clients had with our chauffeurs driving.
O'Hare Airport Transportation Services
Being organized and prepared. We understand that things do not always go as planned, yet we are adaptable for this reason and we are always prepared to say "Yes" to your transportation needs. This means if our driver is on their way and you just changed your location of pickup, you can expect our staff and drivers to communicate rapidly, so your pickup time is never delayed.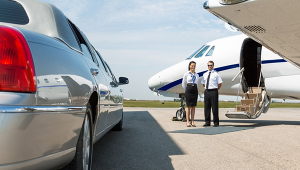 On the road we can provide extra stops if requested with no issues. We are also prepared for impending delays, instead of getting caught up in a traffic jam from a local event—we plan ahead of time and keep up-to-date with things such as local happenings, weather, and traffic for O'Hare Airport Car Service you can rely on. You can expect fast on-the-spot billing and receipt so you can stay on time.
Anytime shuttles for maximum convenience.
Discover O'Hare Airport Transportation that is inexpensive, comfortable, and highly convenient way to get your guests, clients, customers, from the airport to your place of business, or event. Our O'Hare Airport Shuttle service is a very popular choice for weddings, conventions, local events, sports teams, seminars, corporate and personal travel.
All of our shuttle buses are very well taken care of, you the last thing you have to worry about on the road is your guest's transportation. Providing high end shuttles at affordable prices, polite and well-dressed drivers, and sparkling clean vehicles.
Give us a call (312) 757-4634  and let us help, proving transportation you can trust! Get quotes for O'Hare Airport Car Service Near Me and Car Service to O'Hare Airport