How does our service provide amazing Chicago Wedding Transportation services? The type of service that goes out their way to be accommodating, helpful, and affordable?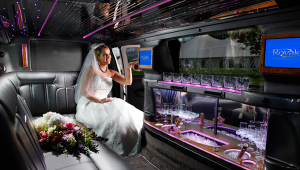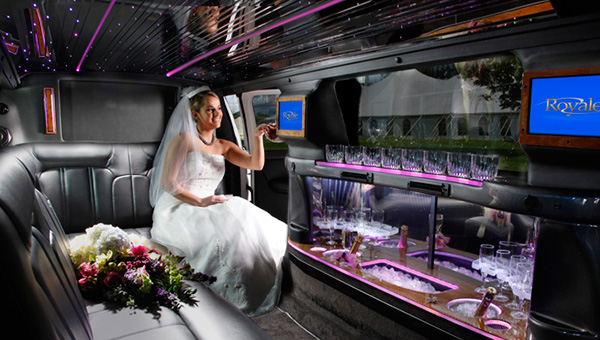 We asked our clients what they need—and we listened to their replies. Not only do we listen, but we turn those needs into fulfilment by arranging our service around you, making the soon to be bride and groom the center of our attention.
It's your big day and we know that means a lot to you. It also means a lot to your family, after all they've traveled a long way to be here. We understand that and that's why we treat your big day like a big deal with the uprightness, attentiveness, and the wholesome warmth that it deserves. You the stars of the evening and we wouldn't want anything to take you away from the spotlight—like a less than reputable Chicago Wedding Limousine service might. That's why our service is always exceptional, our Wedding Limousines chauffeurs always accommodating, and our vehicles always spotless.
Chicago Wedding Transportation Services
We provide Wedding Limo Service Chicago can rely on. Whether you have simple transportation needs or need the whole nine yards with extra buses for family airport pickups—we can help you with that. We have a large variety of luxury limos from standard sizes to extra-long stretch limousines.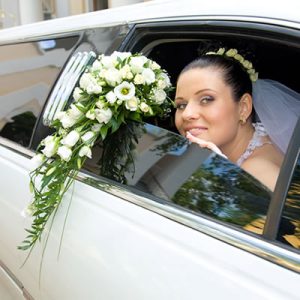 Our extra-stretch Chicago Wedding Limos are often preferred for the perfect bridesmaid's vehicle, suited with champagne, and extra storage space. Want something different for the after party? We can provide it, a new trend of after-wedding party buses are taking off as the perfect way to celebrate the rest of your life.
If your family needs transportation to and from the airport, or to their hotel after the wedding we also have reliable shuttling service that can safety escort your family back to their hotel for the evening.
Chicago Wedding Limousine Near Me
If you are looking for Chicago Wedding Limo Near Me. Chicago Limousine Service, Offering dependable service on short notice, small and large, and multiple vehicles at once. You can have peace of mind knowing that all of our chauffeurs are courteous, are obliging to special requests, and extra stops if needed.
Want the limo in your wedding pictures? No problem. For a Wedding Limo Chicago can depend on to be photogenic—we have it. All of our Limo Rentals Chicago are late model, luxury designer vehicles, featuring the best of the best, so you can have the best day of your life!
Get Free Instant price quotes for Chicago Wedding Transportation and Chicago Wedding Limo Packages – (312) 757-4634