If you are familiar with public transportation and ride sharing then you may have experienced the situation of having to tell your driver where to go.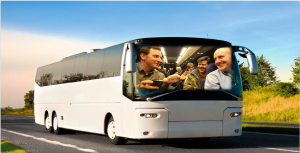 As your chauffeur struggles between driving and tapping on their phone, you hang on for dear life. This is never an experience you will have when using our professional Chicago Motor Coach Bus service. The last thing you and your group should be doing is concerning yourself with directions in a city that you may be unfamiliar with, lest your safety! Luckily we have an experienced team of chauffeurs for a Coach Bus Rental Chicago can ride safe and sound in.
Our only aim is not just to provide a ride from point A to point B, you and your guests are our priority. We featuring service you can rely on for comfort, reliability, and affordability; that's our expertise.
Executive Mini Coach Bus Chicago
Conventions: If and your group plans to head over to the McCormick Place for the newest convention, we can get you there efficiently and comfortably. We frequently provide exceptional transportation to the Donald E. Stephens Convention Center, Renaissances Schaumburg, Tinley Park, and more.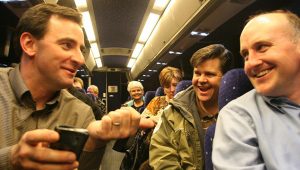 Long distance Travel: Our chauffeurs are skilled drivers that are attentive to the road and have vast knowledge when it comes to the directions in and around Chicago; as well as out of state traveling.
We also have state-of-the-art GPS that will always keep you and your group on track. You can rest your mind knowing not only do you have an accommodating chauffeur who won't have an issues if you need an extra stop, but there are also hygienic restrooms on board.
Chicago Coach Bus Rental Near Me
Chicago Tours: If you need a Mini Bus Rental Chicago can rely on for airport transportation and tours, we can help you! We have immaculate, well-kept vehicles where your group can get the most of out their Chicago tour. Your guests will enjoy clean tinted windows to keep the sun out of their eyes and help them relax as they enjoy the sights.
No matter what you're motor coach needs are we are here to help. Our friendly staff can assist you with planning questions and send out expert drivers and vehicles on short notice. When you need dependable transportation grab our Mini Coach Bus Rentals Chicago can have a fun and safe time in!